Founder and President Philip LaRocque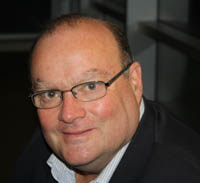 Founder and President Philip LaRocque has served as the Executive Vice President of the New York State Builders Association( NYSBA)for fourteen years providing strong executive leadership and advocacy to the association representing 3,000+ Member firms performing $5 billion in annual volume in single, multi-family and remodeling markets. He also co-founded and served as Treasurer of the NYSBA Research and Education and President of the NYSBA Business Development Services. He also served as director of governmental affairs for General Building Contractors of New York State (GBC); executive director for Associated Building Contractors of the Triple Cities (Binghamton, New York); and Legislative Director for New York Senator Ronald Stafford. He received his bachelor's degree in political science from State University College at Plattsburgh and his master's in public administration from University at Albany, Rockefeller College. He also completed a post-graduate industrial and labor relations program at Cornell University.
LaRocque was elected Senior Officer, Executive Officers Council (EOC) of the National Association of Home Builders (NAHB); Executive of the Year award recipient, NAHB EOC, 2009; and Winner of Award of Excellence for Government Relations, national competition – American Society of Association Executives. He also has held memberships with several energy, green building-related and workforce development advisory boards.